Attorneys, Conveyancers and Notaries – Vanderbijlpark and Vereeniging.
We have offices in Vanderbijlpark and Vereeniging within close proximity to Johannesburg, Pretoria and Sasolburg. We are able to service clients in the greater Gauteng area and other areas in South Africa.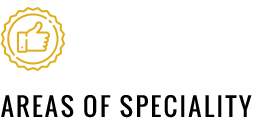 We provide a range of professional legal services, including Corporate Law, Commercial Law, Property Law, Municipal Law, Regulatory Law and various other fields and aspects of law uniquely associated with South Africa.
Our team comprises of highly skilled professionals, with vast experience and strengths, complemented by honesty, integrity and a strong work ethic to ensure client quality service every time.
Our quality service levels are supported by an effective management team, specialized departments, a state-of-the-art information technology communication network and up-to-date library. We have web-based access to the Companies Office, the Deeds Office and the various Credit Bureaus in South Africa.
We pride ourselves on the excellent working relationships that we have with our clients, and our uncompromising approach to integrity, commitment, reliability and independence.